Account set up guide.
1. Visit https://thesunexchange.com
2. Click on "Sign Up"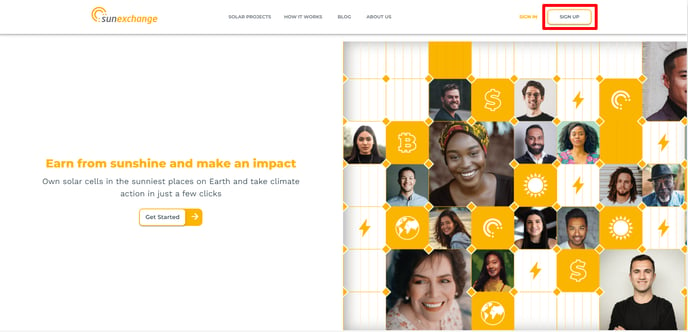 3. Enter you name, surname, email address, create and confirm a secure password and enter how you heard about Sun Exchange then click "Get Started". If you are signing up on behalf of a business, then select the appropriate option from the "Choose your Profile" drop down list.
Tip: Use a password manager to create and store a strong password.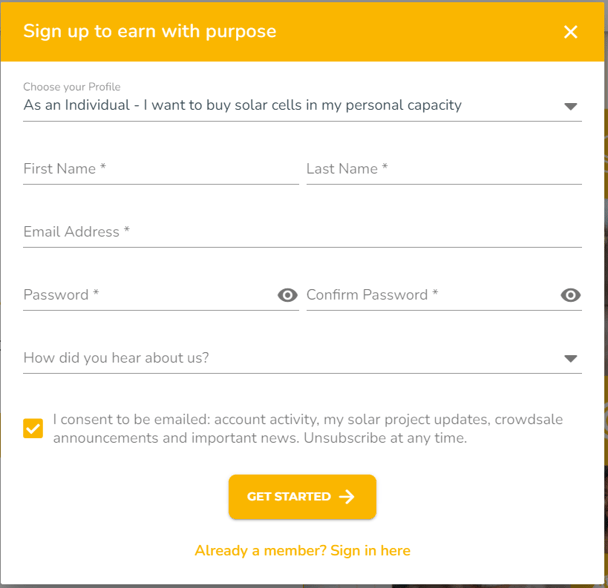 4. Head over to your email inbox and activate your account.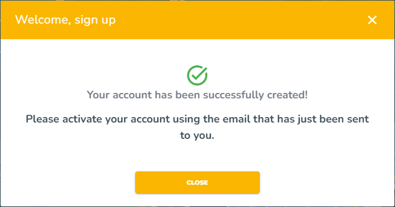 5. Activate your shiny new Sun Exchange account by clicking the orange "Verify" button.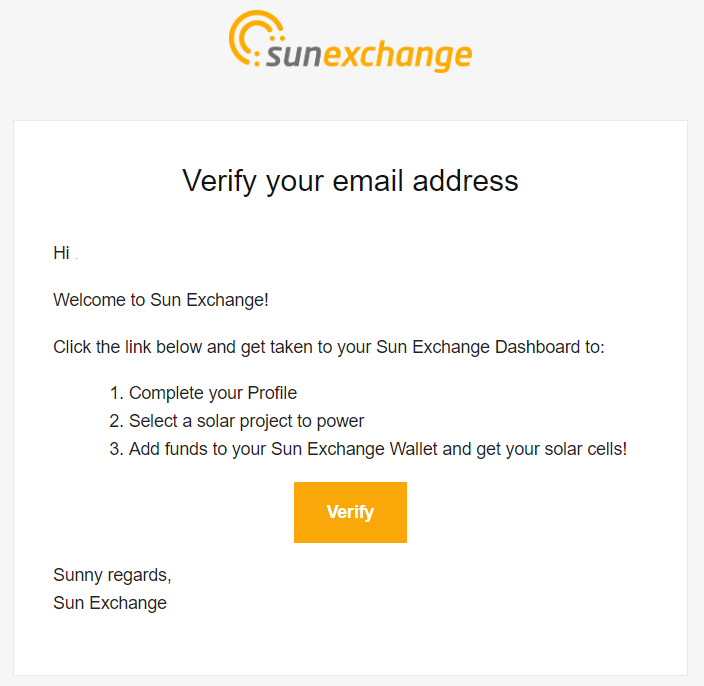 That's it! Your account has been created and activated and you are now ready to complete your identity verification and add funds to your account.