Information on resetting your Sun Exchange account password.
To reset your password simply follow these steps: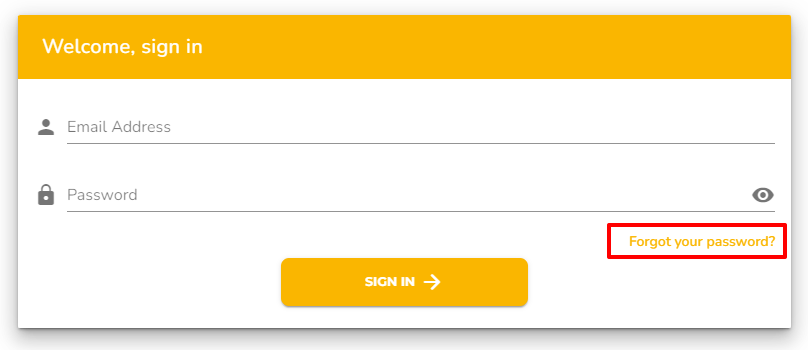 Enter your email address and click/tap send.
Click/tap the "Reset password" button in the email you receive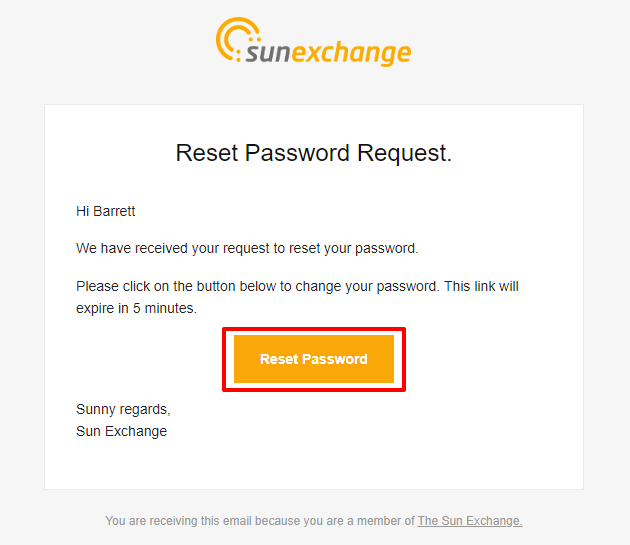 Note: Make sure you click the link within 5 minutes of submitting the password reset request otherwise you will need to repeat the process. If the email doesn't show up in your main inbox please check your spam and/or promotional folders.
Enter a new password, confirm it and click/tap "Change Password".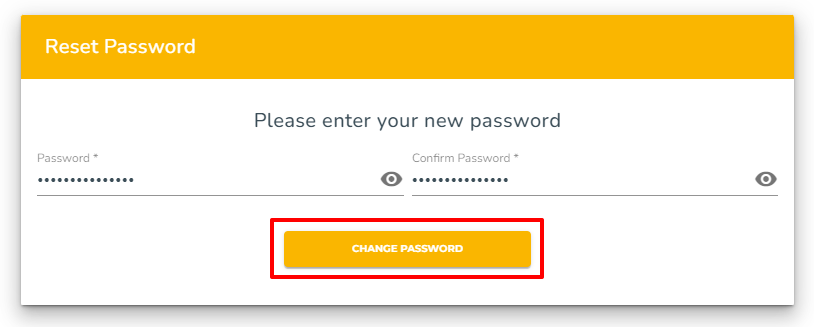 Tip: Use a password manager to create and store a strong password.
That's it, you're done. You can now sign in with your new password. If you have any difficulty with resetting your password please feel free to reach out to us.