How to download your solar cell owners agreement
Once the crowdsale for the solar project you've bought cells in has sold out, you will be able to download your Cell Owners Agreement directly from your dashboard. They are made available 7 days after the close of the crowdsale, to allow for any refund requests.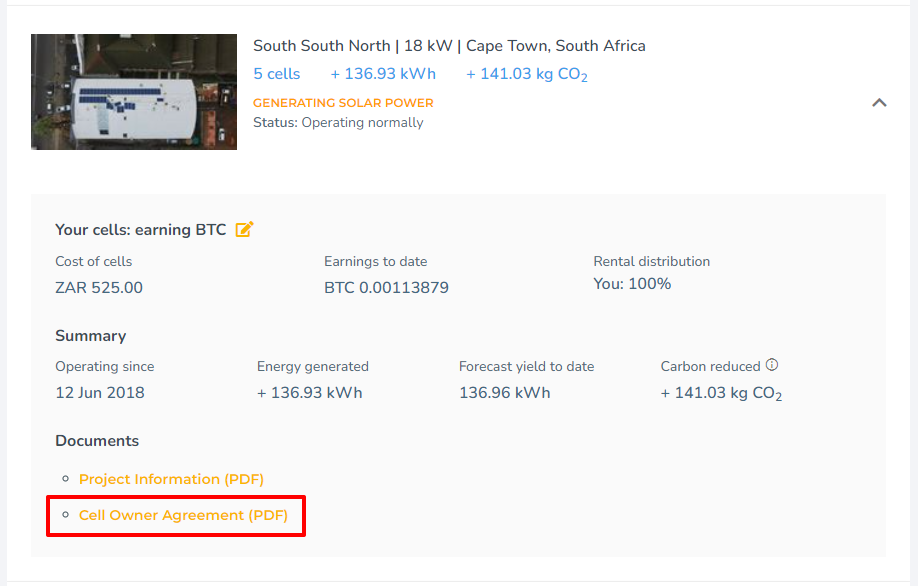 Clicking "Cell Owner Agreement (PDF)" will open the document in a new tab, where you can download it for your records.
Your Cell Owners Agreement can be used to prove your ownership. This can help when claiming any associated tax benefits through your National Tax Authority.
If you have any questions relating to your Cell Owners Agreement, or if you would like to review a copy before making your purchase, please feel free to reach out to us.