Sign up, add funds and buy solar cells with your wallet
Once solar projects have been accepted as viable and responsible, we run a crowdsale for the solar cells that will power the project. Any individual or organisation, anywhere in the world, can sign up to be a Sun Exchange member and buy solar cells, even starting with a single solar cell:
Sign Up/In
Add funds to your wallet via card, Bitcoin or bank transfer
Buy solar cells with your wallet
Your solar cells will:
generate clean energy
make a positive social and environmental impact
earn income as you lease them to schools, businesses and other organisations


Tip: Add funds to your wallet when the project is "Coming Soon". Buy solar cells when the project becomes "Now Available".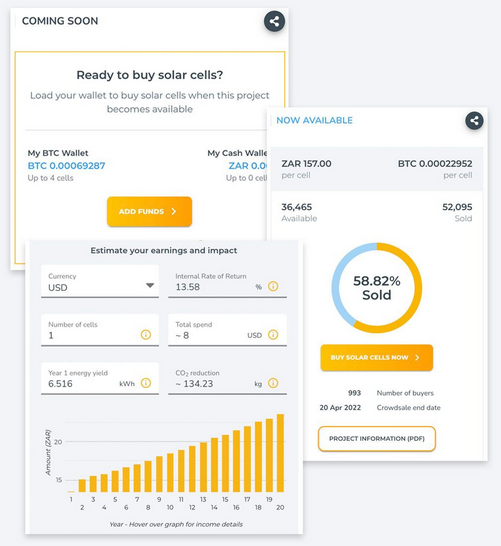 When you are ready to purchase solar cells, simply click on the "Buy Solar Cells Now" button to order cells.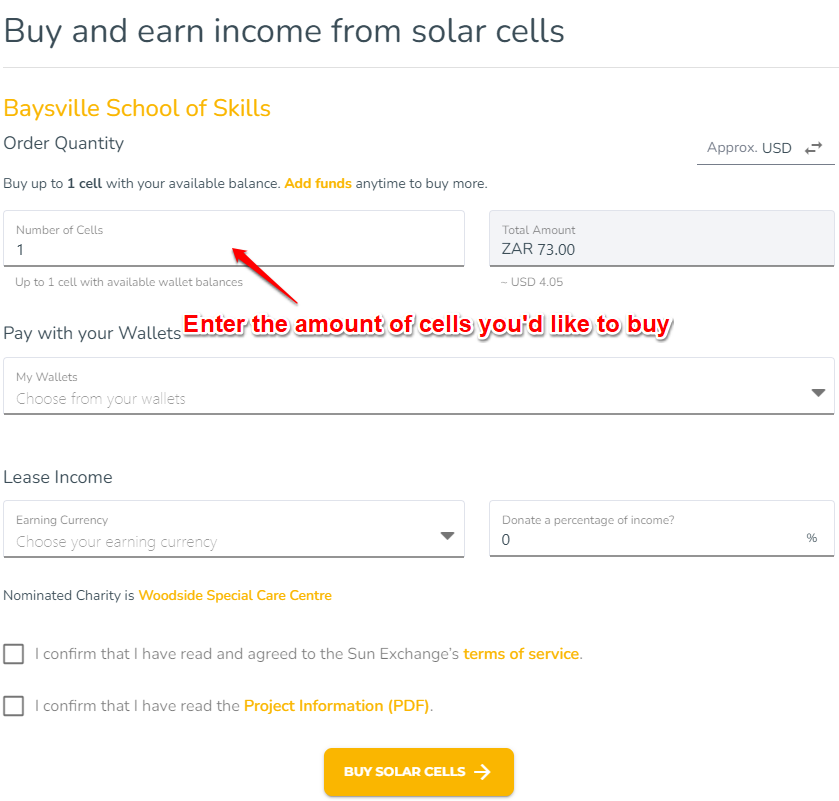 Enter the amount of cells you'd like to buy.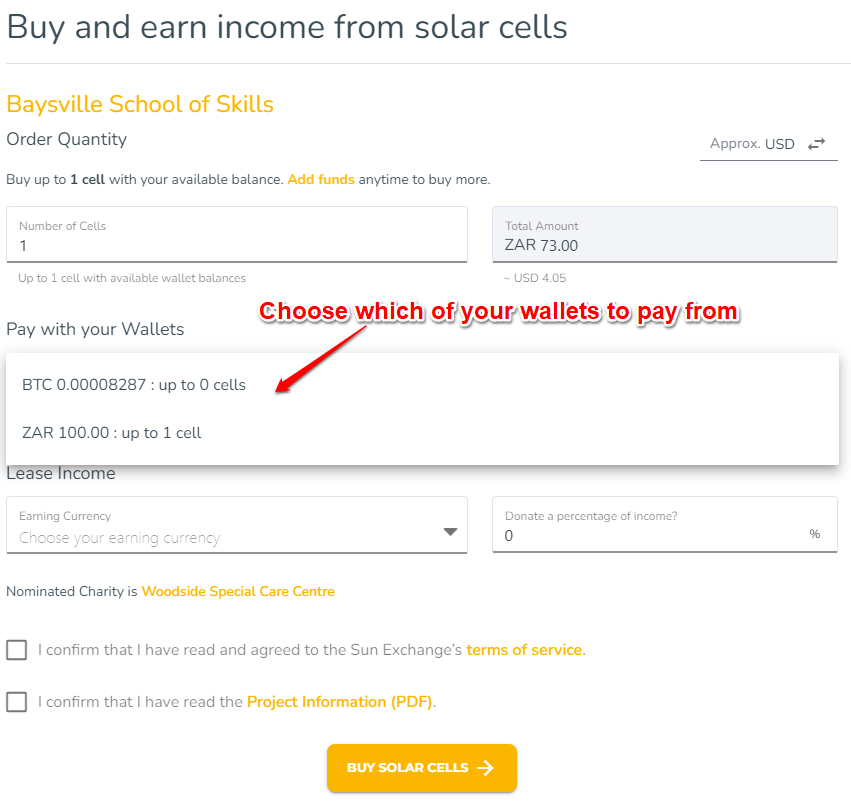 Choose which of your wallets to pay from.
Tip: If you don't have enough funds in your wallet, simply click the "Add funds" link at the top of the page to top-up.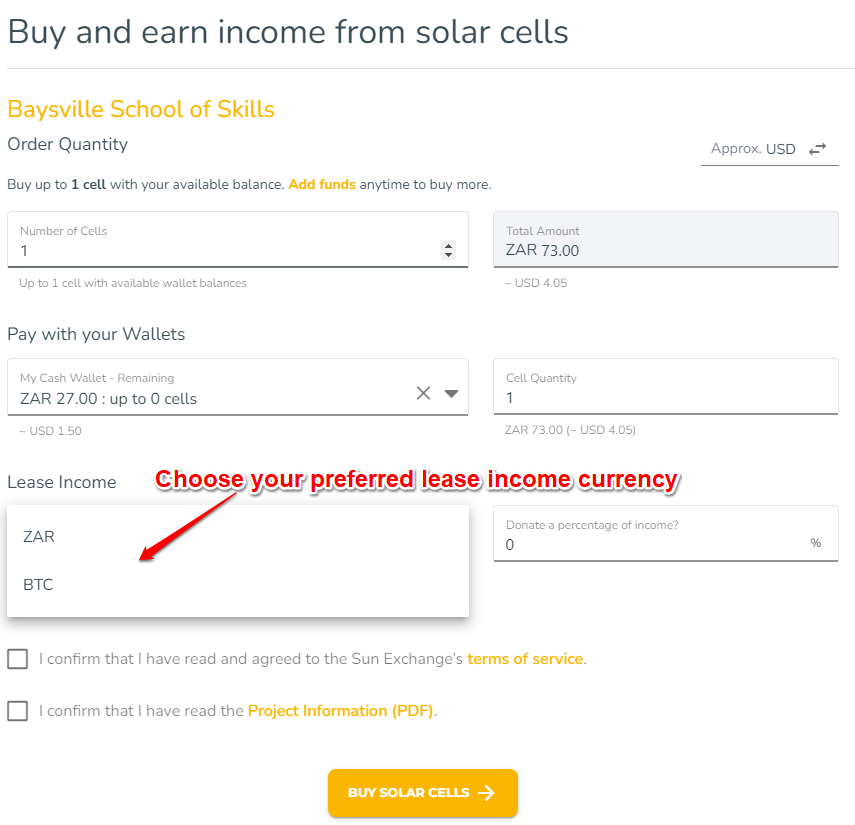 Choose your preferred lease income currency.
Tip: You should choose BTC here, unless you own a bank account within South Africa in which case you can opt to earn in ZAR.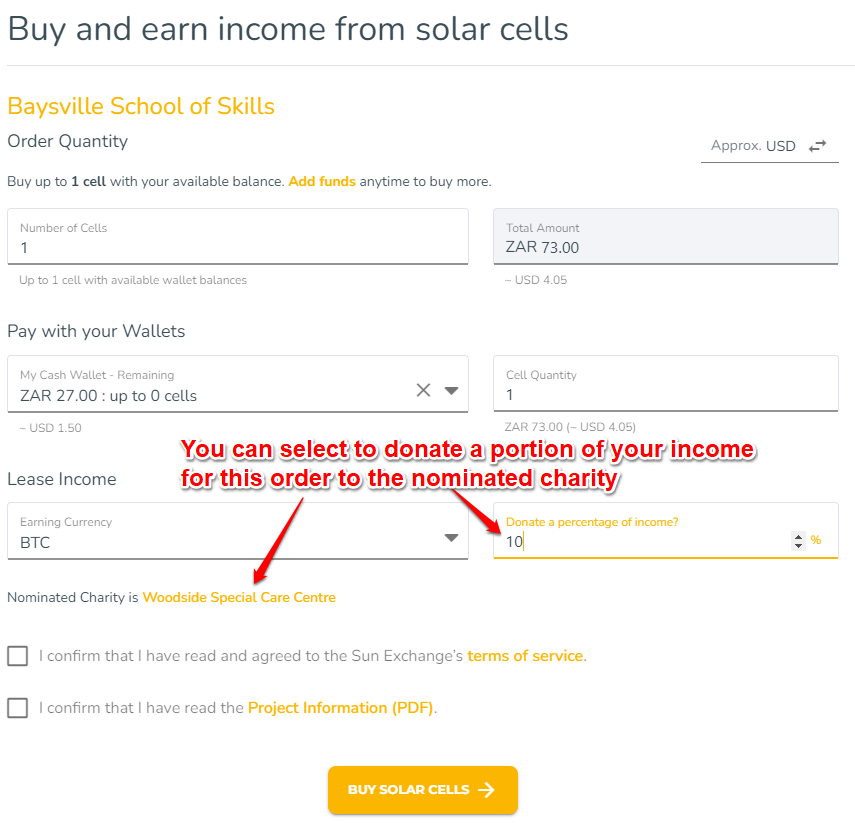 You can select to donate a portion (percentage) of your income for this order to the nominated charity.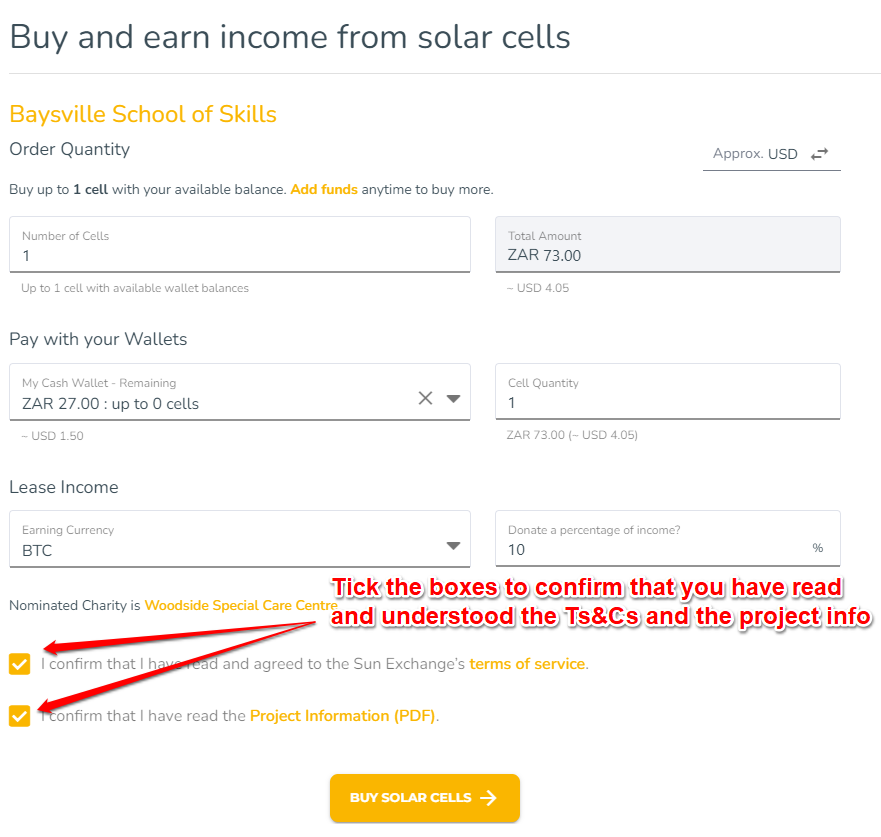 Tick the boxes to confirm that you have read and understood the Ts&Cs and the project info.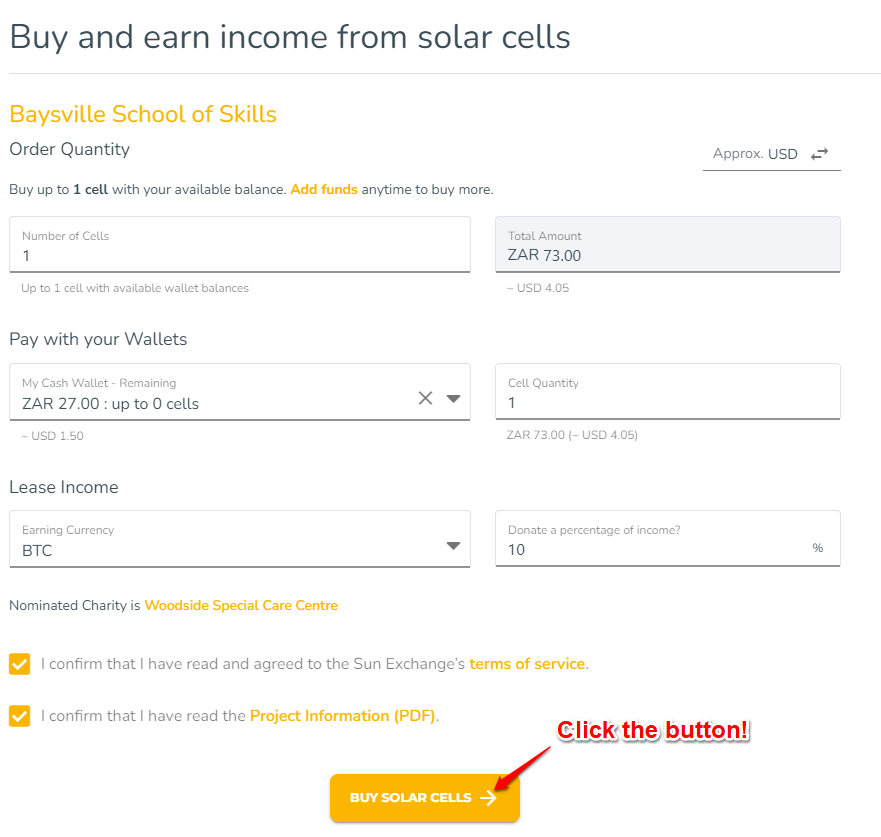 Click the button to place your order! Solar-powered income is on it's way!